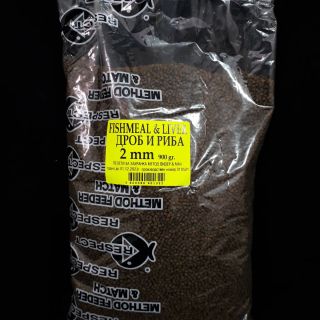 LIVER AND FISH 2 mm
LIVER AND FISH 2 mm

Calibrated pellets with increased protein content and aroma of liver and fish. A combination of liver flour and fish meal produced by an extrusion process. They can be used in many different ways depending on the fishing situation. They get wet for 2 minutes, do not disintegrate, remain in their shape even if they have completely absorbed water. Suitable for direct power supply, for making feeder shape method.

Perfect for carp, bream, caracuda, barbel and more.
Suitable for bait and bait
Slowly soluble
Dimensions: 2 mm
Aroma and taste: Liver and Fish
Color: dark brown
Weight 900 g.