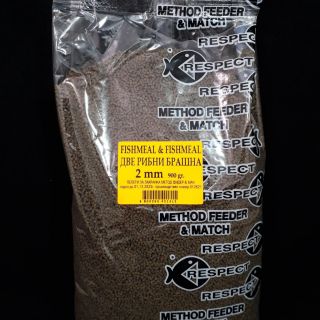 FISHMEAL AND FISHMEAL 2 mm

Calibrated pellets with high protein content and rich fish aroma. Made from the combination of two types of fish meal. Dissolve slowly with strong aroma and taste. Suitable for making method feeder form as well as for direct feeding. Wet for 2 minutes without disintegrate, remain in shape even completely absorbed water.

Perfect for carp, bream, caracuda, barbel and more.
Slowly soluble
Size: 2mm
Aroma: Fish
Color: Dark brown
Weight 900 g.